WORKSHOP FINANCIAL WORKSHOP IN 2016
OF THE MANAGEMENT BOARD OF AGRICULTURAL PROJECTS

In order to strengthen the capacity of finance and accounting work for the staff of the Central PMU and Provincial PMUs, with the approval of the Ministry of Agriculture and Rural Development, Today, November 23, In Hai Phong, the Project Management Board of Agricultural Projects organized the "Financial Accounting Training Workshop 2016" for 08 Central Project Management Boards and the Northern and Central Project Management Boards (from Thua Thien Hue Province). Ra). The second meeting is scheduled for 5-7 December, 2016 for the Central, Central Highlands and Southern Project Management Boards (from Da Nang city and later).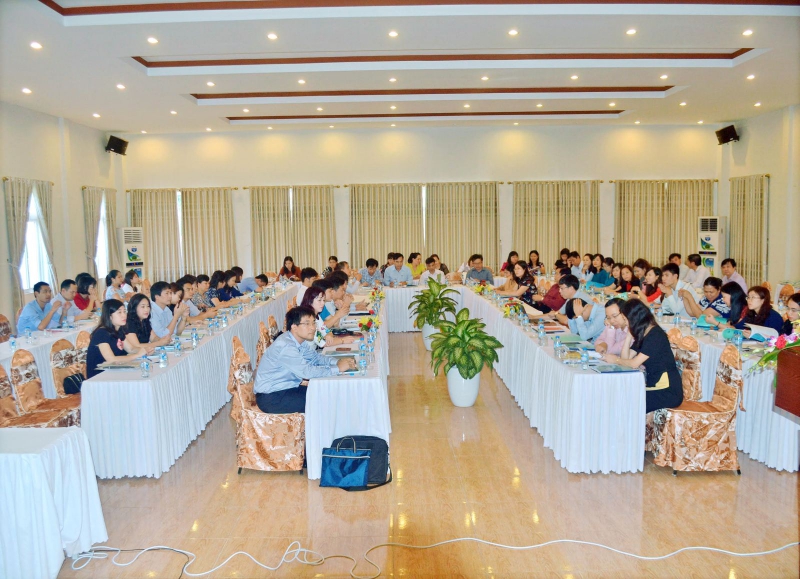 Attending the Conference, on the Department of Finance:

- Ms. Pham Thanh Huyen, Deputy Director;

- Mr. Nguyen Van Hung: principal expert;

- Mr. Ngo Dac Thai: Expert.

On behalf of the Agricultural Projects Management Board:

- Mr. Nguyen The Hinh: Deputy Director;

- Mr. Tang Van Son: Chief Accountant / Head of Financial Department

- Together with the leaders and staff of the Department of Finance.

Attending the conference were over 100 staffs who were leaders and accountants of 08 central project management boards and project management boards of the northern and central provinces (from Thua Thien Hue province).

Speaking at the opening ceremony, on behalf of the Board's leaders, Mr. Nguyen The Hinh, Vice Chairman, highlighted the importance of financial and accounting work in the implementation of the projects, complying with the regulations. Of donors and current legislation. At the same time, he also appreciated the contributions and efforts of the accounting and finance staff in the past time and proposed in the coming time to continue to bring into play the achievements, overcome all difficulties, To take initiative in advising in full and promptly the implementation of the financial and accounting work in an economical and efficient manner, deploying the project to meet the schedule as required by the loan agreements.

Participated in presentations at the conference, including leaders and specialists from the Department of Finance - Ministry of Agriculture and Rural Development, experts from the Ministry of Finance and leaders of finance and accounting department. industry.

The conference will last for three days, from 23 to 25/11/2016

Some conference pictures: