Some projects on SPCBT production and consumption in Vietnam

In Vietnam, the production and consumption of SPCT has been implemented in a number of economic sectors such as industry, agriculture, forestry, construction ... through a number of investment programs and projects from the budget. State and international cooperation between Vietnam and other countries and organizations such as Denmark, Japan, Asian Development Bank (ADB).

Currently, emissions from agricultural activities each year equate to 65 million tons of CO2, accounting for over 43% of the country's total greenhouse gas emissions. Emissions are mainly from paddy rice cultivation, waste by-products and animal waste. The development of pilot models of low-carbon agricultural production technologies is becoming a matter of concern.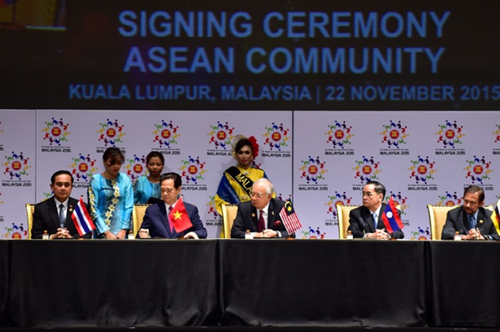 The environmentally friendly TK90 Cooker is used by households in Phu Tho
In order to improve the environment and reduce greenhouse gas emissions, aiming at low carbon agriculture, the Government has cooperated with ADB to implement the LCASP project with three main themes: Push biogas system scale large and medium scale animal farms in Vietnam; Biogas plants integrated with integrated animal waste management system; Capacity building at all levels to create sustainability for model expansion. The project will be implemented in 6 years (2013 - 2018) in 10 provinces: Ha Tinh, Lao Cai, Son La, Phu Tho, Bac Giang, Nam Dinh, Binh Dinh, Tien Giang, Ben Tre and Soc Trang.

In addition, from 2013 to 2017, Vietnam will cooperate with Denmark to implement the Low-Carbon Conversion Project in the field of energy conservation (LCEE), which aims to help Vietnam transition to a carbon economy. Low through the use of energy efficiency in small and medium enterprises, construction works. Up to now, the project has 6 SPCBTs produced: Eco stove using fuel from straw (improved stove cooker); Biomass boiler (converted from coal fired boiler); Chimney bricks fired (manual brick kiln); LGP gas furnace (converting coal furnace); Ceramic kiln burns rice husk (transferred from traditional craft kilns); Technological innovation, energy saving in the fisheries. The SPCBT has been researched to improve production to meet the needs of economic development of Vietnam. At the same time, the LCEE project is replicating the production and consumption of products in the provinces of Bac Ninh, Binh Duong, Can Tho, Da Nang, Dong Thap, Hanoi, Hai Phong, Ho Chi Minh City, Quang Nam.

Low carbon development in a number of other industries, such as fisheries processing, construction (low carbon economy models, green building designs), low carbon industrial zones ... are also being developed. Made in some provinces such as Da Nang, Quang Nam.

In general, promoting SPCBT production and consumption will contribute to greening production and promoting sustainable consumption. However, this is limited due to the fact that major projects are mainly carried out with international funding, with only a few projects funded by the state.

Solutions to promote production and consumption of SPCBT in Vietnam

Although the State's policy system towards sustainable production and consumption is relatively complete, solutions are more general and difficult to implement. To promote the production and consumption of SPCs, there should be coordination of different levels and sectors to implement some specific solutions:

Completing the legal framework: Reviewing, improving and implementing policies on green consumption and sustainable consumption, focusing on SPCBT; Launch programs to promote sustainable consumption by scale of sectors in the economy; Implement activities to change behavior and habits of consumers for the SPCBT; Study criteria, develop procedures for labeling SPCBT in accordance with international SPCT criteria; Implement effective public procurement policy to stimulate consumption of environmentally friendly products and encourage enterprises to participate in production.

Particularly, there should be incentive policies, preferential mechanisms, support enterprises, organizations and individuals to invest in activities to reduce greenhouse gas emissions; Develop and perfect trade policies, export tax and import tax in accordance with the international and regional integration roadmap as well as environmental agreements, bilateral and multilateral trade agreements.

Science and technology development: Promoting the 3R development (minimizing, recycling, reusing waste); Enhance scientific research and development of clean energy technologies, reduce investment in large emission projects; Encourage low-carbon technology ideas; To carry out scientific and technological activities in the fields of agriculture, forestry, land use and energy.

Regarding economy: To promulgate mechanisms and policies to support and encourage motivation for enterprises to participate in SPCBT production; Organize fairs, exhibitions and support enterprises to participate in supermarket stalls dedicated to SPCBT; To create investment capital towards initiating creative ideas, technologies to cope with clim

Raising awareness, education and communication: Training and dissemination of knowledge, policies and laws on SPCBT production and consumption for officials, enterprises and workers; Integrate educational content on sustainable production and consumption in general and SPCBT in particular into education programs at all levels. On the other hand, designing environmentally friendly advertising and marketing programs; Development and implementation of communication programs, promotion of eco-label for consumers; Organizing labeling and awarding in business fields; Promote the role of the media in disseminating consumer interests SPCBT ...

At the same time, the business community needs to actively participate in and respond to national strategies, policies and programs for sustainable production and consumption and consumption of green products. From there, creating motivation to change production technology towards cleaner production; Saving energy, saving fuel, using renewable energy.