1. Pads biological
One of the solutions considered suitable for smallholder farmers is the use of biocides.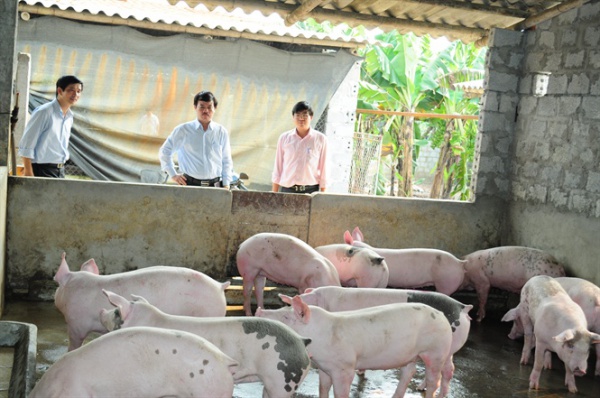 Pig farming in Vietnam should stop growing hot to focus on environmental treatment.
As a province with animal husbandry accounting for 40% of the structure of agricultural production, the average growth rate is about 3% per year, so the problem of waste treatment Ha Nam is the priority. Like many other localities, small and scattered livestock in Ha Nam still accounts for nearly 90% of the total livestock and poultry.

According to the Department of Agriculture and Rural Development of Ha Nam, from 35 pilot models of raising pigs on biological pads implemented in 2010, up to now the province has expanded to thousands of other models in the province.

The advantage of the bio-padding model is that it reduces the stench of pig manure, does not require the construction of biogas digesters, and does not have to be cleaned daily. As a result, the cost has been reduced significantly, and the livestock farmers are more profitable than the traditional cage.

Mr. Tran Van Son from My Tho commune, Binh Luc district said that with 80 super lean pigs, before that night, the couple lost their sleep due to the smell of stinged pigs. From the day of using the floor cushion with biological cushion, Mr. Son said that there is no smell smell in the place.

Also pioneering households participating in the model of biological padding such as Tran Van Son's family, Nguyen Van Dam in Nhan Chinh commune, Ly Nhan district shared, several years ago his family and neighbors constantly stretch Straight just because of the smell of pig dung.

Adam himself does not want to lose his neighbor, but if not pigs, he has nothing to do. Supported by the local agricultural industry to make 20 square meters of biogas floor, Dam has now relieved the smell of pig manure that has affected neighbors.

According to TS. Nguyen Khac Tuan, former head of the Department of Forage Microbiology, Department of Animal Husbandry and Aquaculture (Vietnam Agriculture Academy), owner of microbiological products used on the basis of biological buffer The odor-free housing of cages is due to the use of microorganisms in the yeast, which digest the nutrients left in the stool into odorless; Inhibit, kill harmful bacteria and cause rotten stool; Destroys spoil as a nutrient for it and destroys harmful bacteria.

Not only does it help to reduce the smell of stools, it also reduces labor costs by 60% and the cost of pumping water, pig bath and biogas. At present, a 20m2 bio-padding model costs about 2.5 - 3 million VND, but it takes 4-5 years to produce 6 pigs.

2. Bio food

Although there are many advantages, but the model of breeding on the padded bio-buffer only suitable for the size of pigs about 20 or less. If the large number of tens or hundreds of models is difficult to apply because of the large housing area.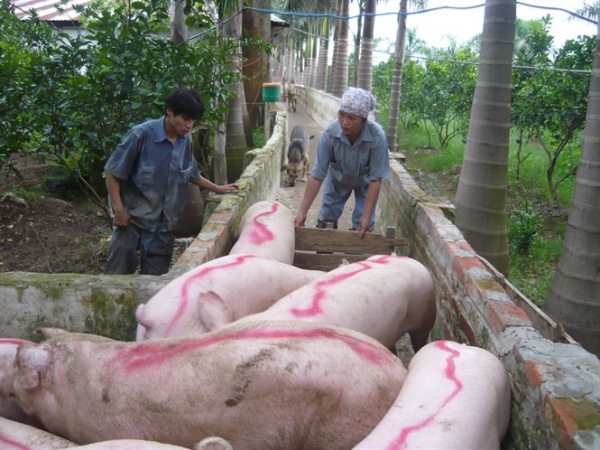 Pig farming in Vietnam should stop growing hot to focus on environmental treatment
Therefore, one of the solutions applied to small- and medium-scale production models using open stalls is the use of biological biomass inoculants combined with output treatment.

About a year ago, we received a call for help from Mr. Nguyen Tien Binh, a pig farmer in Thach That district, Hanoi, where his family's pig farm was stoned by neighbors. The stench of stench from the breeding area of ​​Binh's household. Understand the suffering of neighbors should Binh Binh sweetened sweet, not dare to comment.

However, his family is living pigs, children learn from pigs that also can not handle the problem of smell. Meanwhile, Binh repeatedly petitioned local authorities to grant land far from residential areas for livestock, but not yet approved. Also, to invest in a closed pig farm model, the cost is too great, up to a billion VND, beyond the capacity of the family.

Now returned to visit, Mr. Binh excitedly said between him and his neighbors meeting hours can laugh very fresh instead of the face "lame" as before. Accordingly, technology solutions to help Binh during this difficult "transition" is to feed pigs with biological food and use microorganism treatment of manure and flooring daily.

"Previously used industrial bran, the stench from uncontrolled open farm. But since we switched to fermented bio-based feeds, which contained a number of metabolizing enzymes, pig excrement reduced their smell.

Then, every day, my family sprayed bio-preparations on the floor and waste disposal area, so basically the family's pig farm did not disperse the smell anymore. " Mr. Binh said.

Not only does it help reduce the stench, the benefits of using bio-food also help to make the pork quality tasty and tighter. The model can be applied on a large scale and scale up to hundreds of pigs. As appropriate, the Center for Livestock Development has implemented many models of pig breeding in the area. Typical are Yummy, Lien Viet, Sen Tri.

3. Sealing technology

At the present time, breeding pigs (cold storage) is perhaps the most modern, superior and synchronized technology. Due to the large investment cost of up to billions VND / coop, raising 500-700 coops, cold storage is suitable for enterprises, cooperatives and industrial scale producers.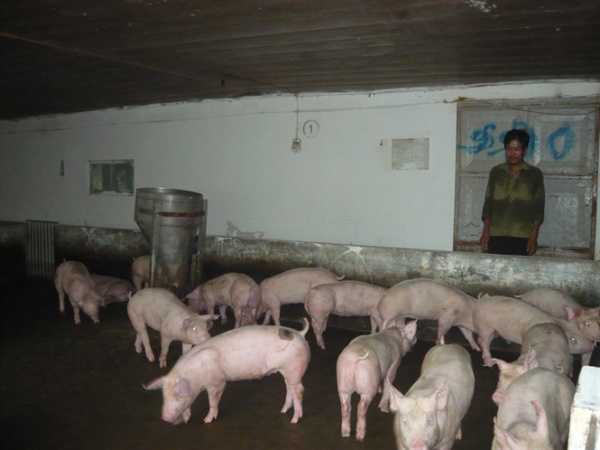 Pig farming in Vietnam should stop growing hot to focus on environmental treatment.
Most of the models of closed pigs are now designed synchronously from the beginning with solid waste treatment system, closed liquid gas.

Not only around the stables but even inside the pigsty, thanks to the cooler system and the exhaust fan, the cooler technology is likened to "pig hotel" by almost eliminating the stench.

Not only excellence in odor handling, large scale pig breeding farms of hi-tech breeders such as Dabaco, Thai Duong, Hoa Phat, CP (Thailand) ... Witnessed a lot of modern wastewater treatment systems.

Accordingly, not only have standard biogas tanks, these farms also have modern rigging machines, separation separators, liquid waste.

Sedimentation, aerating, chemical and physical treatment of waste water after biogas tanks meet the standards set by the Ministry of Natural Resources and Environment, the storage tanks, solid waste into bio-fertilizers.

In general, the closed pig farm with integrated waste treatment system is the model of livestock sector in Vietnam want to develop sustainable livestock needs.

Department of Livestock Production Hoang Thanh Van stressed, 2017 will be selected as the environment in animal husbandry. Currently Vietnam's average pork production is about 4 million tons per year, according to Van, we only grow at a maximum of 6-8 million tons, while the remaining focus on improving productivity, quality and improvement. , Process the environment.