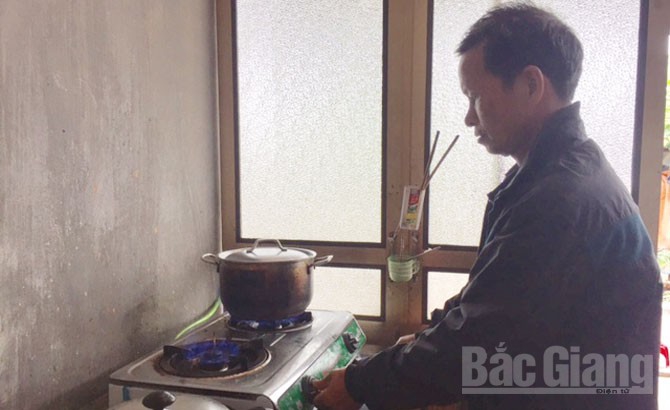 Mr. Nha is active in fuel by building biogas.
At the beginning of 2016, with the advice and guidance of the LCASP project technician, the family of Mr. Phan The Nha, Xuan Trung Village, Xuan Phu Commune, Yen Dung District constructed a biogas biogas reactor capacity of 25m³ with funding Invested nearly 15 million. Accordingly, his family was supported 3 million project. Since the introduction of his family, the effect was noticeable.

Mr. Nha said: "In the past, animal waste was always a concern of the family. Since the construction of the biogas plant under the LCASP Project, the cost of a family's fuel has been considerably reduced but the enclosure is clean and environmentally sound. "

Not only his family, but now many households in aquaculture concentrated in Xuan Phu commune are participating and benefit from the support of the LCASP project. According to the people here, although the level of support is not much (3 million VND / tunnel), but it is also the motivation for participating households. What they benefit the most from this project is fuel and, more importantly, the environment that minimizes pollution.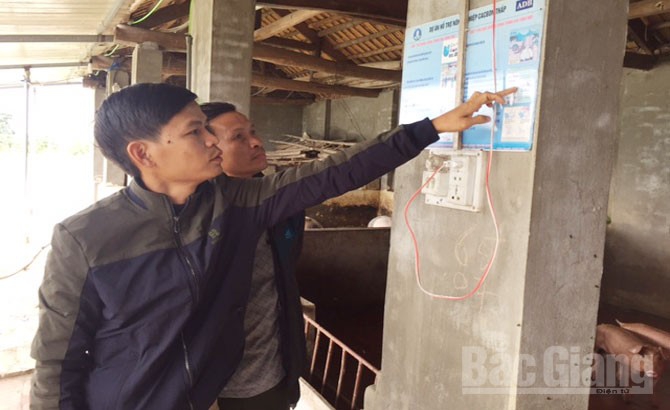 Project staff consultants how to operate using biogas gas.
It is known that currently in Yen Dung district has 740 households are benefiting from the project. Of which, many households borrowed from banks of several tens to hundreds of millions of dong to invest in livestock development. The construction of biogas pits helps improve people's living conditions, the environmental pollution has reduced sharply, many households have saved millions of dollars in costs for fuel and fertilizer. Some households also improve lighting, running hot and cold ...

Evaluation on the implementation of LCASP project in Yen Dung district in the past years, Giap Van Nam, technician of LCASP project Yen Dung district confirmed: "Model construction biogas plant in the district People are sympathetic, high response. The project has been contributing to improving the quality of life of many households, raising the livestock sector in Yen Dung increasingly sustainable development.